Happy Almost-Halloween, friends!
Betcha can't guess what our theme is at this week's #FridayFrivolity.... *bats eyes* (yup, BATS eyes... it's a Halloween pun, y'all!)
'Cuz everybody loves candy!!
via Instagram
Well, almost everybody...
And who doesn't love fun, creepy stuff?
via quoteshumor.com
In case you're among those who DON'T love creepy stuff, here's an adorbs Kitteh to balance that last one out....
Also in honor of anyone else easily frightened...

Now on to the link-up! :D


Featured Post from Last Week:
In a fun twist, since we now have five hosts and co-hosts we will also have five FEATURES.... but you will have to go check out the other four blogs to see if you were featured there! ;)
This Monster Brains Munch Mix is tooo cute, and funny too! Gotta love it. ;P Go check it out at Living on Cloud Nine!
The Hosts:
Audrey is a wonderfully eclectic blogger, who not only can cook up a storm over on That Recipe, but also writes at Munofore - "MUsings NOt FOod RElated." Munofore touches on humor, parenting, crafting, holiday ideas, tutorials, and more! Still recovering from a bit of a head cold, she tells us what she really wants when she is sick.
Jessica is an amazingly funny and smart blogger from Wales who writes at Babi a Fi on a whole range of topics -- from entertaining vintage nostalgia, to technology tutorials, to book reviews, to raising her adorable munchkin, and so much more! She gives her a Halloween twist to her love of dolls with her latest post Guide to Miniature Doll Coffins.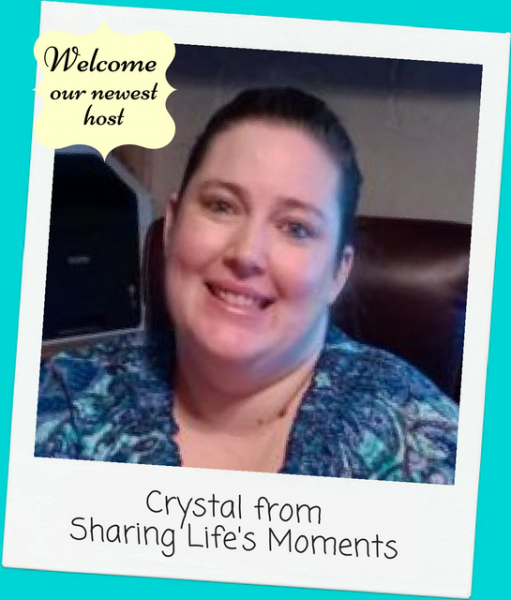 Crystal is a wife and homeschooling mom to three kids and a dog. On Sharing Life's Moments she hopes to inspire you to make the most of your moments by sharing hers. You'll find inspiration about homeschooling, book and movie reviews, recipes, life hacks and more. This week she reviews Middlebury Interactive Language Program for teaching Spanish.
Calling all bloggers looking for an upbeat and supportive group of pals to join in hosting the weekly #FridayFrivolity par-tay! We are hoping to add to our ranks of dedicated hosts and co-hosts, and would love for you to consider joining the fun! Co-Hosts are welcome on a temporary basis (usually a month), while Hosts make a more ongoing commitment. :) Swing by here to express interest and ask any questions!


Now time for the new stuff!
This a link-up for all things funny, fun, encouraging, hopeful, and happy. That includes free printables, giveaways, and other fun stuff to make us SMILE and start the weekend off on the right foot.
If you're here in search of fun and uplifting reading materials, skip the rules and just start clickin'!
Bloggy buddies, thanks for coming to par-tay!
You are welcome to link

up to 3 posts

, and old posts are always welcome!
There are three rules only:
— Sarah Eliza (@REALsaraheliza) October 28, 2016
Here are some of the places you might see this post partying!
Like what you're reading? Subscribe via email, and I'll keep the good stuff coming!